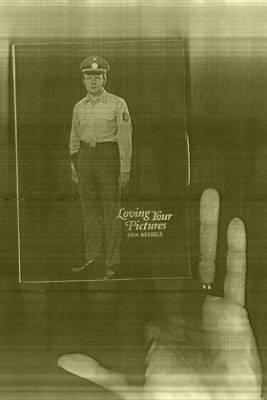 LOVING YOUR PICTURES
LOVING YOUR PICTURES - POSTCARD BOOK
Collected & edited by Erik Kessels. Texts by Erik Kessels and Pauline Terreehorst. Design by Angela Lidderdale.
The collected photographic work of Erik Kessels questions matters such as authenticity, originality, authorship, craftsmanship and the role of the image in current society. While impressive glossy, professional photos dominate many magazines, today everyone is a photographer. Images are exchanged evermore rapidly aided by the development of digital photography.
Every picture can be experienced in many different ways: as a memory of a special moment, as a registration of an event or as a piece of art with aesthetic value. The photographs, which the original makers did not intend as 'works of art', take on new meanings as they are brought together in this postcard book. By using the found photographs as a postcard they will get an unexpected, second life.
Color, 120 mm x 170 mm, 14 pages, 30 postcards, postcard book.
ISBN 978-90-290-7796-5
Euro 30