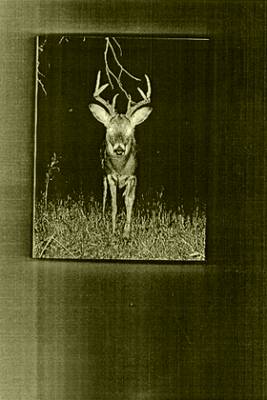 IN ALMOST EVERY PICTURE 3
Collected & edited by Erik Kessels. Text by Tyler Whisnand.
Collection of self-made portraits of deer and other small animals in the midst of their lives surrounded by nature. Captured by a camera that was rigged with a motion detector, the images we see present animals that seem otherworldly, naïve, childlike and even sometimes spooky.
Colour, 155 x 200 mm, 148 pages, soft cover.
ISBN 978-90-8546-018-3
SOLD OUT